The Nigerian Army Tradesmen And Non Tradesmen are both Recruitment which is conducted by the Nigerian Army to take in qualified Nigerians into the Nigerian Army. They always come out together anytime the Nigerian Army is doing their Recruitment and this keeps confusing many people about the difference between the both. In this post am going to explain in details the difference between Tradesmen And Non Tradesmen In The Nigerian Army and the benefits you get in joining through each one. Please Note that the Recruitment is not for graduates. You can read on how to join the Nigerian Army as a graduate HERE
First let me start from explaining what they mean.
Nigerian Army Tradesmen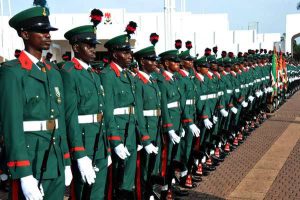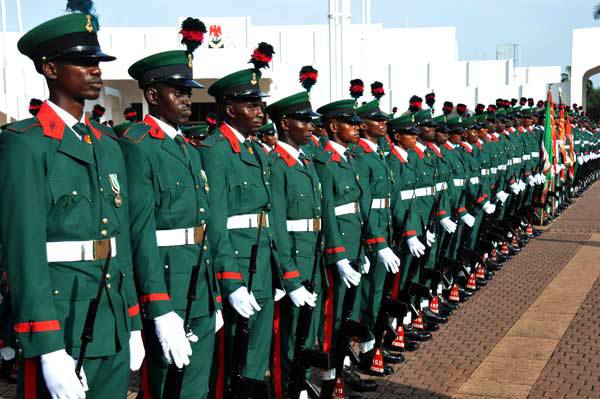 The Nigerian Army Tradesmen is the Recruitment which is meant for those who have hand work and certificate of proof. Examples Mechanics, Electricians, Tailors, Carpenter, Drivers, etc. Note that they also come out with the same ranks with the Non Tradesmen and they must also possess SSCE Certificate.
To join the Nigerian Army Tradesmen, What you need is your trade test certificate,apprentiship certificate or trade test with your o'level certificate and you are good to go.
Nigerian Army NonTradesmen
The Nigerian Army Non Tradesmen is strictly for SSCE holders. Nothing like trade test certificate or handwork. Once you have your SSCE Certificate and you meet up with the Nigerian Army Recruitment requirements you can Apply. Unlike the Tradesmen which you need trade test.
Another main difference is that those people who joined through Tradesman are likely to be deployed to the trade they have in the Nigerian Army Since they are already familiar with the work. While those who joined through the NonTradesmen are always sent to the infantry or Artillery which are the main fighting group in the Nigerian Army.
So if you have a hand work, it is advisable to Join The Nigerian Army Tradesmen than joining through the Non Tradesmen.
You can read about the Nigerian Army Tradesmen and NonTradesmen Ranks And Salary HERE