EasyCredit Loan is another online loan app which many people tends to patronize. But many people still want to know more about this loan app whether it's real or fake. In this post we will be explaining everything you need to know about this loan app. EasyCredit is one of the best loan app in Nigeria.
Just the way we explained about Palmcredit Loan App,  EasyCredit has been in existence in Nigeria for more than two years and has been in competition with other loan apps like Branch, Palmcredit, Quick Check and many other online loan app.
Now, let's go down to the questions many people do ask about this loan app and explain further if it's real or fake.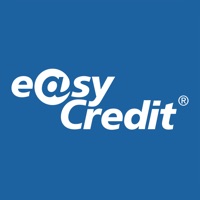 Is EasyCredit Loan Real Or Fake
The EasyCredit is a legit loan app which is certified by the CBN. So they can be trusted as a legit loan app in Nigeria.
How much can I borrow from EasyCredit?
EasyCredit offers their Users a variety of Loans ranging from 2000 Naira to 500,000 Naira. Let's say for a start, you may not be given high loan but it will be upgraded as long as you pay back your loan on time.
How long is their repayment period?
EasyCredit gives it's users up to 3 months for them to repay back their loan depending on the choice you made while applying for the Loan.
What if I don't pay back my loan?
Note that once you didn't pay back your loan on time, you may be blacklisted and you may not be able to request for new loan.
How can I get EasyCredit App
You can download the app from the Google play store.
In conclusion, EasyCredit is a trusted Nigerian loan app which you can trust when it's comes to online loan as they are fast in loan Approval and disbursement of loans to your account.