For Our Readers Who Wants To Live, Work and Study in Canada, Follow The Links Below For More Info
How to join the Nigerian Defence Academy is a question some youths who wants to join the Academy always ask.
In the this Thread, we will be talking about the steps to follow and Instructions on how to join the Nigerian Defence Academy (NDA). The Nigerian Defence Academy is Like any other Higher Institution in Nigeria. The Only Difference between Nigerian Defence Academy and any other higher institution is that NDA is combined with both Academic and Military Training.
Another difference between NDA and other Universities is, once you graduate from the Nigerian Defence Academy, You become a Military Officer automatically. Either in the Army, Navy or The Air Force. The Nigerian Defence Academy NDA training takes a period of 5 years before you can graduate and become a military officer.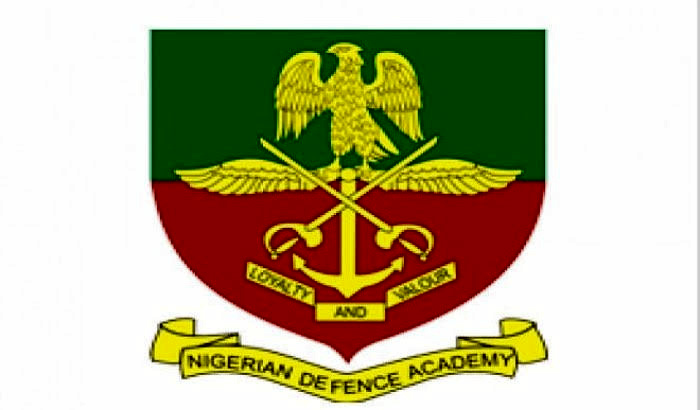 For the Candidates who are interested in getting admission into the Nigerian Defence Academy(NDA),They must fulfill the following requirements to be considered eligible for Admission into the Nigerian Defence Academy.
Requirements To Join Nigerian Defence Academy (NDA)
A minimum of five credit passes at SSCE, That is WAEC, NECO or GCE or Any Equivalent Obtained from in not more than two sittings relevant to the faculty of their choices. Two of those five Credit must be English and Mathematics, Then at least one supporting relevant credits in addition to the credits in faculty of Military Science and interdisciplinary studies, faculty of arts and social science and faculty of Science. However, only one supporting relevant credit is needed in Faculty of Engineering.
Applicants should be at least 17years of Age and not above 21 years old as at the time of registration.
Candidates who desire to join the Nigerian Air Force must be between the Age of 17 and 18 at the Year of entry.
Interested candidates must not be less than 1.68meters tall in Male and 1.58 meters in Female.
Interested candidates must be physically and Medically fit and must be of a Good moral character.
All candidates must be single male and female without legal obligation to support child or any other individuals.
All applicants must provide their certificate of State of Origin obtained from the local government area of the applicant or a certificate of a State indigeneship obtained from the office of the State Governor.
Interested candidates awaiting results are not acceptable.
Applications submitted without results will not be accepted.
Only Results that are not more than 5 years old are to be accepted.
As at the time of typing this, Nigerian Army has suspended the enlistment of female candidates in the regular combatant course (NDA)
Please note that you Must write Jamb and Choose NDA as your first choice while filling the registration form.
If You don't make Jamb cut off mark, There is no chance for you going to write NDA Entrance Exam.
How To Apply Nigerian Defence Academy (NDA)
All candidates should logon to the application portal https://ndaapplications.net/, select "Purchase Form" pay for their application via REMITA in the sum of N3,500.00 only.
Please note that only payment against RRR Codes generated via the application portal would be accepted.
Applications forms are to be submitted together with the scanned SSCE results online.
On submission of the online application, candidates are to download an Acknowledgement Form
Only candidates who Possess the minimum admission requirements would be considered for the Screening Test.
The UTME score for Engineering is 210 points. For those of Arts & Social Sciences and Science is 180 points.
There are many courses offered in Nigerian Defence Academy. You can read about the list of courses offered in the Nigerian Defence Academy NDA. 
Note that this is not DSSC Application. To join the Nigerian Army DSSC, Nigerian Navy DSSC, and the Nigerian Air Force DSSC, You need to be a graduate.