For Our Readers Who Wants To Live, Work and Study in Canada, Follow The Links Below For More Info
How To Join The Nigerian Navy In 2022 (SSCE/Graduates) is one of the questions most people ask. In this Post, am going to explain in details on how to join the Nigerian Army either with your O Level certificate, NCE, OND, HND and BSC.
Lets start with joining the Nigerian Navy with SSCE, NCE and OND.(Recruitment)
This three certificates falls on the same category and once you join the Nigerian Navy with any of those certificate, You will become a Non commissioned officer. But there will still be different as SSCE will graduate with lower Rank while the NCE and OND will graduate with higher rank.
The training Of the Nigerian Navy Non commissioned officer takes a period of six months before they graduate and become a naval personnel.
Before you can be able to join the Nigerian Navy Recruitment with SSCE, NCE and OND. You need to meet up with the Nigerian Navy Recruitment requirements.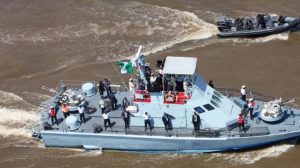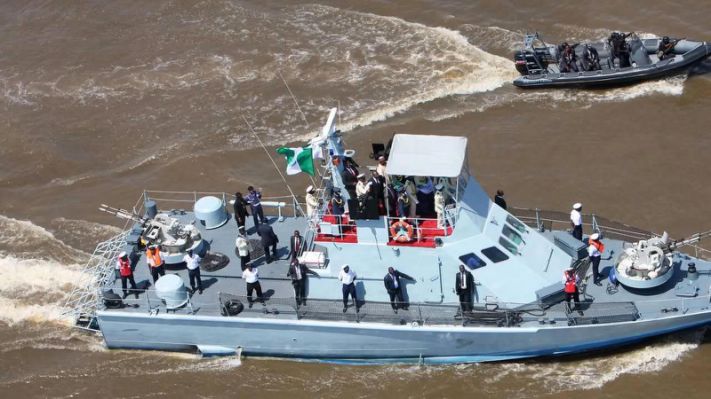 REQUIREMENTS FOR JOINING THE NIGERIAN NAVY RECRUITMENT
Applicants should possess any of the following educational qualifications . West African certificate/Senior secondary school certificate/General Certificate of Education Ordinary Level/Waec City and guilds or London City and guilds/Ordinary National Diploma.Or any other Educational qualifications equivalent to the ones Mentioned Above.
Any Applicant possessing higher educational qualifications like HND,BSC other than the ones stated above should not Apply.
Any Certificate Not declared or tendered and Accepted during the recruitment exercise is not acceptable after the exercise and cannot be tendered for the sake of change of branch or advancement while in the Naval service. Only qualifications obtained through normal service provisions are tenable after joining.
Applicants must be between the Age of 18 to 22 years at the time of Application, While 24 years is acceptable for those with higher qualifications.
Applicants must not be married or have Children before joining
Applicants is required to print out Parents/Guidian consent form and Local Government Attestation form
Applicants must be of Nigerian Origin by Birth.
Applicants with the following problems are not to Apply.
1.Short sightedness
2.Bow or K Leg.
3.Ear problem
4.Previous orthopedic surgeon
5.Flat foot
6.Stammering
7.Fracture or any other Natural Disability.
9. Applicants must be free from Any previous conviction by court of Law or Criminal Charges.
Interested candidates should visit
www.joinnigeriannavy.com to register.
Now Second one is Joining the Nigerian Defence Academy with SSCE.
This category is only for SSCE holders.
To join the Nigerian Defence Academy and become a naval officer, you need to apply with jamb as you can only be accepted once you make their jamb cut off mark for the institution.
Those who join the Nigerian Defence Academy to become Naval Officers spends a period of 5 years before the are commissioned into the Nigerian Navy by the Commander in chief of the Armed forces.
You Can Read on how to join the Nigerian Defence Academy HERE.
Requirements To Join Nigerian Defence Academy (NDA)
A minimum of five credit passes at SSCE, That is WAEC, NECO or GCE or Any Equivalent Obtained from in not more than two sittings relevant to the faculty of their choices. Two of those five Credit must be English and Mathematics, Then at least one supporting relevant credits in addition to the credits in faculty of Military Science and interdisciplinary studies, faculty of arts and social science and faculty of Science. However, only one supporting relevant credit is needed in Faculty of Engineering.
Applicants should be at least 17years of Age and not above 21 years old as at the time of registration.
Candidates who desire to join the Nigerian Air Force must be between the Age of 17 and 18 at the Year of entry.
Interested candidates must not be less than 1.68meters tall in Male and 1.58 meters in Female.
Interested candidates must be physically and Medically fit and must be of a Good moral character.
All candidates must be single male and female without legal obligation to support child or any other individuals.
All applicants must provide their certificate of State of Origin obtained from the local government area of the applicant or a certificate of a State indigeneship obtained from the office of the State Governor.
Interested candidates awaiting results are not acceptable.
Applications submitted without results will not be accepted.
Only Results that are not more than 5 years old are to be accepted.
As at the time of typing this, Nigerian Army has suspended the enlistment of female candidates in the regular combatant course (NDA)
Please note that you Must write Jamb and Choose NDA as your first choice while filling the registration form.
If You don't make Jamb cut off mark, There is no chance for you going to write NDA Entrance Exam.
Those who want to join the Nigerian Navy as a graduate needs to have completed their higher institution and possess HND or BSC.
The training period takes a period of 9 months before they are commissioned into the Nigerian Navy as Naval Officers.
Requirements To Join The Nigerian Navy As A Graduate
You must be a Nigerian as defined in the constitution of Federal Republic of Nigeria. and also be between the Age of 22 and 28 Years at the time of registration.
Be medically,Mentally and physically fit.
Mesure not less than 1.68m(Male),1.65m(female)
Must not have been convicted by any Court of Law
Posseses a minimum of first of not less than second class lower division from a recognized university or HND from a recognized polytechnic and not less than lower credit.
Applicants Less Serving members of the Armed Forces must have completed their NYSC Scheme or provide a letter of exemption.
Posseses valid birth certificate endorsed by A hospital Court or National population commission.
Posseses a certificate of State of Origin.
You must be recommended by at least two recognized referees who must attest to the applicants character and Integrity
CLICK HERE To read on how to join the Nigerian Navy as a Graduate.