For Our Readers Who Wants To Live, Work and Study in Canada, Follow The Links Below For More Info
I/O Money Online Loan App is one of the loan app which is popular in Nigeria. Many People has already been using this app according to the reviews I saw on Play store. But as you all know I don't write a review about any loan app based on what people say. I always use every one and each online loan app before writing a review about them. After my experience with this loan app, I can boldly write a review about them whether they are real or fake. Please Note that I/O money Online Loan App is different from IMoney Online Loan App. Many people mistake them for the other. Please be guided.
I have written an article about many online loan apps based on my experience with them. I have compilled the best among them and wrote an article about the best online loan app in Nigeria with Low Interest rate. I/O money didn't make my list because of few reasons. Now let's go down to how legit I/O money is.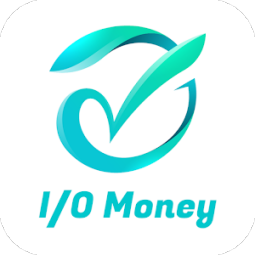 Is I/O money Loan App Legit Or Scam?
I/O money Online Loan App is a Legit loan app available in Nigeria which you can trust when it comes to Instant Online Loan. They are very fast in Loan disbursement.
One thing about I/O money loan is that they have an issue of interest rate and repayment period. This is a common problem most new online loan app have. They always like to take an advantage that you are eager to borrow money and they will give you a loan with high interest rate and short repayment period making difficult for some people to meet up. Please Note that am writing this review based on my personal experience with the loan app.
They will give you an loan with 30% interest rate and you have to pay back within 7days. Even when you repay back on time, the repayment period will remain the same only you loan limit may be increased. Once I/Omoney Adjusts their repayment period and high interest rate, They will also among the best online loan app in Nigeria.
What is I/Omoney Loan App Interest rate?
As I said earlier, I/O Money has a high Interest rate of up to 30% with a Short repayment period.
Generally, I/O Money is not a Scam. It is a trusted online loan app in Nigeria.