For Our Readers Who Wants To Live, Work and Study in Canada, Follow The Links Below For More Info
The Nigerian Air Force Recruitment Portal is the website which is used for those who are interested in joining the Nigerian Air Force to register. Whether you want to join the Air force through DSSC Which means Direct Short Service Commission or Through Airmen and Airwomen,you still need to Access the Portal before you can register.

Today we are talking about the Nigerian Airforce Recruitment Portal And method of Application.
To Apply for all military work both Army and Navy So once you know the application process in the Navy or Army,it's almost the same just that there is little changes which differentiates them.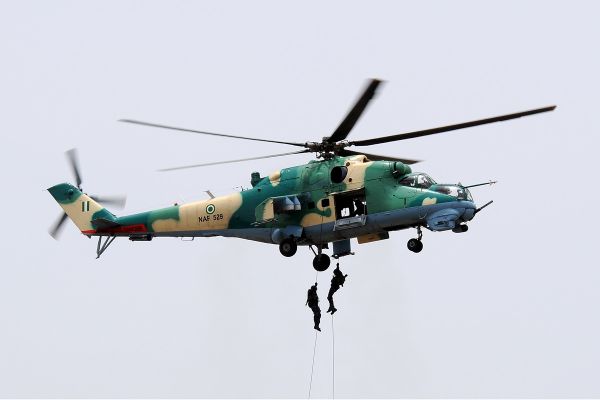 NIGERIAN AIR FORCE RECRUITMENT PORTAL 2022.

For those who wants to join the Nigerian Air force, you need to visit the Air force Recruitment Portal www.airforce.mil.ng
NIGERIAN AIR FORCE RECRUITMENT APPLICATION
To apply for the Nigerian Air Force, Login to the Nigerian Air Force Application Portal and Click On Career.
Then Follow all the process and fill in all the required information.
Please desist from adding any information which is not correct or including any documents which you do not posses because it will lead to automatic disqualification.
Make Sure to register with a valid email address so that NAF can be able to contact you directly Incase there is any changes or update after the application.
Make sure you print out all the Attestation form because you have to sign most of the pages.
Make sure you go along with your form during the exam so to be able to verify it's you that came for the examination.
NIGERIAN AIR FORCE RECRUITMENT REQUIREMENTS.
Applicants must be an Origin of Nigeria
Applicants must be between the Age of 17 and 22 years for Non trades and between 17 and 24 for Tradesmen.Those applying for drivers must be between the Age of 18 and 28 years.
AllA must not be married
4.Height – Minimum height of 1.66meters or 5.4ft for Male candidates and 1.63 or 5.3ft for the females candidates
6.You must be Medically and physically and mentally fit.
Qualification And requirements
1.Applicants must have 5 credit in SSCE including English and Mathematics in two sittings which is obtained in not more than 4 years of application.
2.Certidicate of State of Origin which is obtained from the State house or Local government of the Applicants.
3.Birth certificate or Declaration of Age is compulsory.
Any declaration of Age that is More than 5 years will not be Accepted.

Please Note that this requirement is for the Recruitment Application,If you want to join as a Graduate (DSSC), Please read on how to join the Nigerian Air Force as a Graduate HERE.

All interested candidates should apply Using this Link www.careers.nigerianairforce.gov.ng