Nigerian Army DSSC Ranks And Salary Structure
The Nigerian Army Direct Short Service Commission which is called DSSC in short is a type of Commission in the Nigerian Army which the cadets train only Six months before they are Commissiond into the Nigerian Army.
The Nigerian Army DSSC is always programed to take a period of six months but in some cases,it may take more than that.
Joining the Nigerian Army DSSC is the same thing as Joining the Nigerian Army as a graduate, which means you have to be a graduate.
You can read about how to join the Nigerian Army as a graduate HERE.
Please Note that there is also another Commission which is similar to DSSC which is called SSC.
SSC Means Short Service Commission.
You can read on the Difference between DSSC and SSC HERE
Now let's go down to DSSC Ranks
The Nigerian Army Officers have the same Rank, Which means, Whether you are a Regular Officer, Short Service Officer, DSSC Officer or Executive Commission.
Your Ranks will all be the same.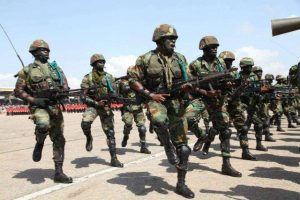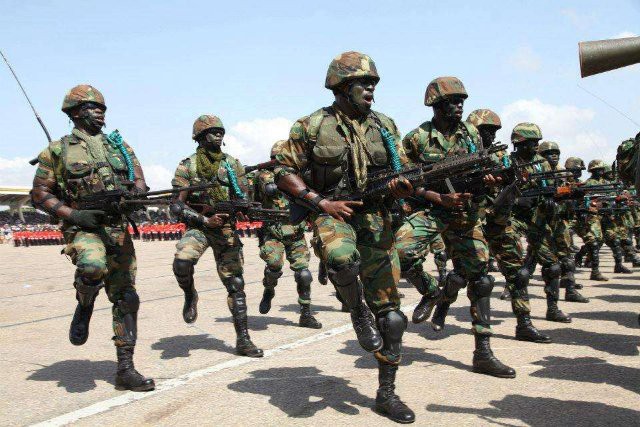 One thing you should note is that The Nigerian Army Commissioned officers ranks starts from Second Lieutenant (1 Star) but when you join the Nigerian Army as DSSC,
Your Rank Starts from Lieutenant (2 star)
Please also note that There are some Ranks which the Regular Commissioned Officers can reach,but you cannot reach there as a DSSC. Just like the Major General.
Now lets see the List of Ranks in the DSSC
Nigerian Army DSSC Ranks
1. Lieutenant
2. Captain
3. Major
4. Lieutenant Colonel
5. Colonel
6. Brigadier General.
Once you have reached the last rank in the list, you will not be able to be promoted to the next rank.
There are still More ranks which only the Regular officers can reach.
Eg. Major General, Lieutenant General, General.
The Nigerian Army DSSC Salary Structure.
Now taking about the Salary, The Salary rate is flat
The same amount that is paid to the same Rank.
If you are DSSC,SSC,RO, and you are a captain,
The same amount will be paid to you all.
Below is the Salary Structure of the Nigerian Army DSSC.
1. Lieutenant- N180,000
2. Captain- N220,000
3. Major- N300,000
4. Ltolonel- N350,000
5. Colonel- N550,000
6. Brigadier General- N750,000
If you want to see all the Nigerian Army Ranks and Salary Structure, CLICK HERE
You can read more about the Nigerian Army DSSC in the Nigerian Army Official website www.army.mil.ng