Nigerian Army DSSC/SSC Application FORM 2022/2022 is ongoing.
The Nigerian Army DSSC which means Direct Short Service Commission and SSC Which means Short Service Combatant Commission Application Process and Requirements is what we will be taking about.
The process of applying for the Nigerian Army DSSC and SSC is almost the same just that there is a little difference between the joining DSSC Or SSC, you need to be a Graduate, you have to posses BSC or HND to Qualify for the application.
You can read about the difference between DSSC and SSC in the Nigerian Army HERE.
To join the Nigerian Army DSSC/SSC, you have to meet up with the Nigerian Army Application Requirements for the Recruitment.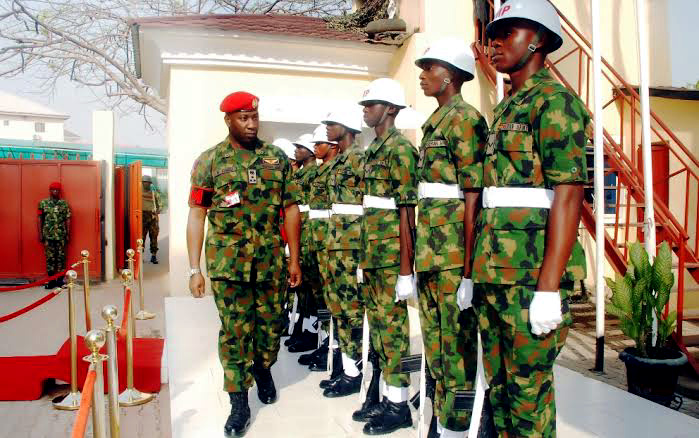 HOW TO APPLY FOR NIGERIAN ARMY DSSC/SSC 2021/2022
To apply for the you need to visit the Nigerian Army Official website www.army.mil.ng and apply.
You have to read on the instructions carefully because any slight mistake during registration can make you to be disqualified.
Nigerian Army DSSC/SSC Application Requirements 2021/2022
1.You must Be a Nigerian as it is defined in the constitution of Federal Republic of Nigeria.
2.You are to be between the Ages of 22years and 28 Years.
3.You must Be medically mentally and physically fit.
4.Your height must Measure not less than 1.68m for Male,1.65m for female
5.You Must not have been in any way convicted by the Court of Law,.
6.You Must Possess a minimum of not less than second class lower division from any well known university or HND from any recognized polytechnic and not less than lower credit in your Qualification.
7. All Applicants Apart from Serving members of the Armed Forces must have completed their NYSC Program or you provide a letter of exemption.
8. All Applicant must Possess a valid birth certificate endorsed by A hospital Court or any National population commission in Nigeria
9.You must have your certificate of State of Origin.
10.You must be recommended by not less than two recognized referees who must attest to your integrity and character.