Nigerian Navy Recruitment 2021 is set to commence,
The Application Process Recruitment requirements is what we are going to outline for you at this time but be sure to always visit back to our site for we will always keep you updated when the Recruitment Portal is open for Recruitment.
For you to join the Nigerian Navy 2021/2022 there are some requirements you need to have and Know the application process.
The Nigerian Navy Application is done online through their application portal www.joinnigeriannavy.com,The Navy Application always comes in two forms, The ones with SSCE or Equivalent Qualifications,
And for those who posses HND or Equivalent Qualifications,
You can read on how to join the Nigerian Navy as a graduate HERE.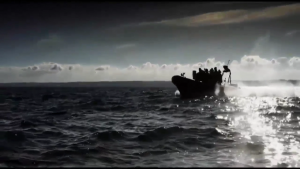 Before you join the Nigerian Navy in this 2021/2022,
you need to posses the following requirements.
Nigerian Navy Recruitment 2021 Requirements
Nigerian Navy Recruitment Application Form 2021/2022
1.Senior secondary school certificate (SSCE)
2.General Certificate of Education Ordinary Level (GCE)
3.Waec City and guilds or London City and guilds certificate.
4.Ordinary National Diploma Certificate. Or any other Equivalent Educational qualifications to the ones Mentioned Above.
Applicants possessing higher educational qualifications like BSC,HND other than the ones stated above should not Apply.
If you wish to apply with those Qualifications, please read on how to join the Nigerian Navy as a Graduate HERE.
Any Certificate Not tendered or Declared and Accepted during recruitment exercise is not acceptable after the exercise and will not be tendered for the sake of change of branch or any form of advancement while in the service of the Nigerian Navy. Only the qualifications which is obtained through normal service provisions are tenable after joining.
5.Applicants age must be between the Age of 18 and 22 years at the period of Application. While 24 years is only acceptable for those posses higher qualifications.
6.Applicants must not be married or have Children before you join the Navy
7. All the Applicants are required to print out all the Parents/Guidian consent form and also print out the Local Government Attestation form
8.Applicants are to be of Nigerian Origin by Birth.
9.Applicants with the following problems must not to Apply. 1.Short sightedness 2.Bow leg or K Leg. 3.Ear problems 4. Any Previous orthopedic surgeon 5.Flat feet 6.Stammering 7.Fracture or any kind of Natural Disability.
8.Applicants must not have Any previous conviction by court of Law or any Criminal Charges.
All the Interested candidates are to visit www.joinnigeriannavy.com to register.