For Our Readers Who Wants To Live, Work and Study in Canada, Follow The Links Below For More Info
Many People who are in need of a trusted online loan when they run out of cash has be asking this question about how legit sokoloan is. In this post, we will explain everything you need to know about sokoloan App, if real or Fake.
Sokoloan is an online Loan app which many people use in times of getting online loan instantly, but many new users still want to confirm how legit this loan app is. That's why I decided to write this review after using sokoloan app for a period of three months and confirmed how legit they are. Now let's go down to the questions many people asks about Sokoloan.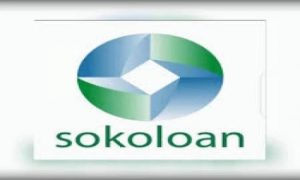 Is Sokoloan Legit or Scam?
Sokoloan Loan is a trusted loan app which you can rely on whenever you run out of cash and need an instant loan. I registered with Sokoloan and I was given a loan of #9000 on my first Application. Though they said they can give loan up to #500'000 depending on your profile. As I said earlier, am writing this review based on my experience with the loan company and reviews from some of my readers. Sokoloan is one of the best loan app in Nigeria.
How do I get a loan from Sokoloan App?
Just go straight to Google Playstore and download their app, fill in the right information needed and submit your application for review. Your loan will be approved instantly once the loan is accepted. Please note that your BVN Number is required for this app to work properly, or before your loan can be approved.
What is Sokoloan Interest rate?
Sokoloan interest rate ranges from 4.5% to 35%. Once your loan is due, the repayable amount will be deducted from the bank account which is linked to your Sokoloan account. You can also choose to repay the loan before its due date through the app and that helps in keeping your loan profile neat.
Generally, Sokoloan is a trusted Loan app which is very fast in loan approval and loan disbursement. Sokoloan is Legit.