For Our Readers Who Wants To Live, Work and Study in Canada, Follow The Links Below For More Info
True Naira Loan App is another online loan app which you can find in Google play store. Many people have downloaded this app but some people still have doubt about how legit this loan app will be due to the way some online loan app is behaving in the recent times.
I have promised my readers to write about every online loan app review, and like I said before, am not going to write about any loan app which I have not used. So I write based on my experience with each and every loan app which I have used.
True Naira did not make the list of the best online loan apps in Nigeria which I made the list based on my experience with each and every one of those loan apps but that does not make a bad Loan.
Now let's go down to the review about this loan app whether it's legit or fake.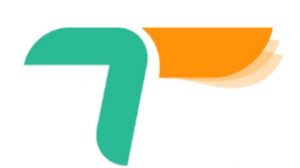 Is True Naira Loan App Legit or Scam?
True Naira is a legit Loan App in Nigeria which can give you instant Loan when you run short of cash.
I applied for my first loan on True Naira and I was given a loan of#900 0 to pay back in 7 days. Remember I wrote a review about Cashlion Loan App, This Loan company is also owned by Cashlion Loan because all their messages to you comes from Cashlion. Only problem I have with this loan app is short period of repayment which is 7 days and the debt recovery department.
The day my loan is due for repayment, I received the following message
WE WON'T HESITATE TO EMBARRASS YOU,SINCE YOU'VE DECIDED TO TURN DEAF EAR TO ALL WARNING YOU WILL REGRET THIS ACT IF YOUR LOAN IS NOT CLEARED NOW. CASHLION MGT.
This message was sent to me when my loan has not even expired.
Why sending a threat message fully known that there are better ways to recover your loan. So please if you know that you won't pay back on time, don't even try to use this loan app because they will truly embarrass you. They will start sending messages to your contact telling them you are running away with their money.
What is True Naira Interest Rate
True Naira Interest rate ranges from 1.3% per month. And 7.9% depending on the amount you borrowed.