For Our Readers Who Wants To Live, Work and Study in Canada, Follow The Links Below For More Info
As many network companies roll out new Tariff Plans always to suit their customers, Glo is also rolling out their tariff plans too. As I have written article on other network Tariff Plans and their subscription codes, Glo is not exempted. We will be discussing about the Glo Tariff Plans 2022 And Migration Codes Just as we did on MTN Tariff Plans And Migration Codes
Glo Nigeria has many Tariff Plans which is good for you, because it's going to enable you choose and make the right choice which is better for you. Some of the tariff plans gives you combo both in Voice calls and Data, while some data plans gives you bonus on in calls or data.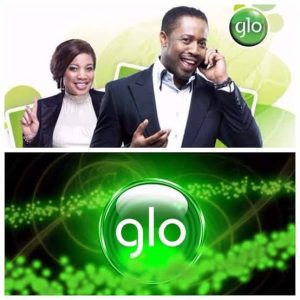 So if you are the type that likes browsing the internet and wish to receive more bonus in data, there is a Tariff plan meant for you. If you love more bonus in voice calls, there is also tariff plans suitable for you. Now let's look at the Glo Tariff Plans 2022 and their Migration codes.
Glo Tariff Plans 2022 And Migration Codes
GLO BEREKETE
Glo Berekete is a prepaid tariff plan tha always reward customers with unbeatable voice and data benefits every time they recharge their Glo numbers with a minimum of N100. With this particular Berekete Tariff Plan, customers can be able to satisfy their browsing and talking needs from the same recharge.
Glo Berekete comes fully loaded with many benefits for voice and data.
They gives you welcome bonus of N600 for all new customers upon successful activation of their lines. Successful activation means registering your SIM, recharging with minimum of N100 and making a first call
They also gives you 700% bonus on every recharge to call any network of your choice and to browse the Internet.
They also gives Additional 150% data bonus on your first recharge of the month.This is done every month for 4 months.
All New customers also enjoy up to 100% bonus on any data plan they buy, every month for the period of 4 months..
This tariff plan is Available to all new and existing prepaid customers.
GLO 11K/S
Glo recently lunched this tariff plan which they call Glo 11k/s. With this new Glo tariff plan, You can call any network in Nigeria at a flat rate of 11k/sec. All Glo Customers who make a lot of voice calls, or customers who don't have data enabled phones and are therefore unable to enjoy Glo's unmatched data plans are the ones that are suitable for this plan as it gives you value for voice calls.
Please also note that this tariff plan comes with a daily access fee of N7 (excl. VAT) which is charged when you make the first call of the day.
Glo customers can join the 11k plan by dialing *311#.
GLO JOLLIFIC8
Glo Jollific8 is Tariff Plan which is designed to give new prepaid customers eight times value on every recharge they make. and Data on every recharge.
The Glo Jollific8 offers new subscribers 800% value on every recharge they make from N100 and above.
For Example,
When you recharge N100 recharge card, it gives N800 + 10MB (N50) = N850
If you recharge N200 recharge card, it gives you N1,600 + 25MB (N100) = N1,700
When you recharge N500 recharge card, it gives you N4,000 + 50MB (N200) = N4,200
GLO INFINITO
This particular tariff plan has been in existence for so long on the Glo network.
Glo Infinito is a very simple prepaid tariff plan which has no hidden charges, no rental payments and it doesn't have any conditions.
It has a Flat Calling rate of 26K/s which enables you to call ANY network of your choice in Nigeria at 26K/s Starting from 1st to the last second of your call.
It is also included with Family and Friends rate of 11k/s which means you can call 10 frequently called family, friends and other close clients or relatives at 11k/s once you register such numbers.
How to Migrate to Glo INFINITO
To migrate, dial *100*9*2#
How to add 10 family and friends numbers
Dial *101*1*Mobile No#.
G-BAM PLUS
This package offers amazing flexibility enabling you to call onnet at only 11k/s and offnet at 18k/s.
They charges a daily rental fee of N5.
For those who enjoys social media, it gives you data bonuses on social.
It offers a unique proposition to the Nigerian Youths making it possible for them to check their mails, enjoy Facebook, Twitter e.t.c.
How to migrate to G-BAM PLUS
To migrate to G-Bam, Dial *100*5*1#
GLO YAKATA
Glo Yakata is another Glo tariff plan that offers much calling bonuses and data bonuses. This plan gives you data bonuses on every of your recharge monthly.
Glo Yakata call rate is a little bit high due to the bonus which is offered to the customers.
55 kobo per seconds to Glo calls.
70 Kobo per seconds for calls made to other networks in Nigeria.
SMS rate is N4 per message from main account and N14 per message from the bonus account
To migrate to this plan: Dial *220# on your mobile phone.
To Confirm that you have migrated to the plan, dial #100#