9moblie which was formally known as Etisalat has many Tariff Plans which you can migrate to according to the one that suits your needs. In this post we will be explaining the 9mobile Tariff Plans 2021 and Migration Codes just as we did on MTN Tariff Plans And Migration codes
From my own view, 9mobile is one of the best telecommunication in the country when it comes in terms of voice calls. They offer affordable tariff plans which is better than most other networks.
Before we go down to the 9Mobile Tariff Plans And their subscription codes, you need to understand that 9mobile prepaid Customers has different Tariff Plans while the postpaid customers also have their own Tariff Plans. For the purpose of this post, we will be discussing all about 9mobile tariff plans and the Migration codes 2021.
9Mobile Tariff Plans 2021 And Migration Codes
9Mobile More Click
This prepaid plan gives you freedom to choose your bonus. perfect for the youth.
250% bonus
250% bonus on every recharge of ₦100 & above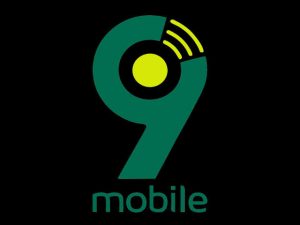 bonus is split 50:50 for on-net & off-net calls
recharges less than ₦100 will get 150% bonus
bonus is valid for 3days
350% bonus
350% bonus on every recharge of ₦100 & above
bonus account can only be used for on-net calls
recharges of less than ₦100 will give 250% bonus for on-net calls only, charged at 50k/s
bonus is valid for 3days
100% bonus
100% data bonus on selected data plans purchased (100MB -500MB) while the main data can be used at any time, the bonus data can only be used from 11:00PM-4:59AM daily
100% data bonus granted on data plans from 100MB to 500MB. bonus can only be used during off-peak periods
how to migrate to the 'cliq'
dial 200 & press 2 on a new 9mobile sim or switch from an existing 9mobile line by dialing *244*1#.
9Mobile More Talk
This prepaid plan. lets you make calls @ 25k/sec to all networks on usage of N25 a day. perfect for family & friends
You will get ₦300 free for a week to call five 9mobile numbers when you recharge ₦200 or get ₦100 if you recharge ₦100 for a week
You can also get 10mb weekly, simply recharge ₦100
how to subscribe
dial 200 and press 1 on a new 9mobile sim or switch from an existing line by dialing *244*2#.
9Mobile More Flex
In this plan, you will enjoy up to 300% extra value for voice, SMS & PAYG services on your recharge.
You can enjoy unbeatable voice, data & sms offers on any of the moreflex bundles.
flexible & variety of bundles to choose from.
get up to 300% or more of any moreflex bundle you buy.
get extra 20% when you buy a higher moreflex bundle within the same validity period (applicable to moreflex 200, 300, 500 & 1000 bundles
You will also enjoy free incoming calls while roaming on selected networks in 10 countries when you recharge ₦5,000 & above within a month.
dial any of the following codes as required
to opt into a bundle
dial *344*amount#
9Mobile Talk Zone
This prepaid plan. lets you enjoy dynamically adjusted low rates of up to 12k/sec. perfect for anybody.
get up to 80% off calls to other 9mobile numbers, with prices as low as 12k/sec
charges per call reduce depending on where you are & what time of the day you are calling.
you get notified of the call cost/applicable discount by a flash message on your phone screen when you initiate a call.
How to subscribe
dial any of the following codes as required
to opt in
dial *244*8#