Highest Paid Forces In Nigeria 2021 (Updated)
Whenever you hear about Force in Nigeria, Just know that they are talking about the Nigerian Army, Nigerian Air Force and the Nigerian Navy.
The Armed Forces of Nigeria is a team or a combination of Army Navy and Air force. You can also call them the Military.
One thing about them is they work hand in hand and all their Ranks have the Equivalent in force. The are all under Defence Hq.
We are going to talk about the highest paid in the three of them.
The Highest Paid Force In Nigeria 2021 is the Nigerian Navy.
I know that some may still have some doubt, But for you to understand it better, we are going to break it down from the salary structure and The ranks of each force in the Armed Forces before you will now understand the one that is highest paid.
Highest Paid Forces In Nigeria 2021 Details
Let's Start with the Nigerian Army.
The Nigerian Army Ranks and Salary Structure
Commissioned Officers
Field Marshal (5 stars) Not Disclosed
General (4 stars) ₦1.500,500.00
Lieutenant General (3 stars) ₦1.000,500.00
Major General (2 stars) ₦950,500
BrigadierGeneral (1 star) ₦750,500
Colonel₦550,500
LieutenantColonel ₦350,500
Major₦300,500
Captain₦220,500
Lieutenant₦180,500
SecondLieutenant ₦120,500
Non Commissioned Officers
Master Warrant Officer ₦100,500.00
Warrant Officer ₦90,000
Staff Sergeant ₦80,000
Sergeant ₦70,000
Corporal ₦60,000
LanceCorporal ₦55,500
Private ₦49,500
Recruit Not Disclosed.
The above table is for the Nigerian Army. Let's go down to the Nigerian Navy.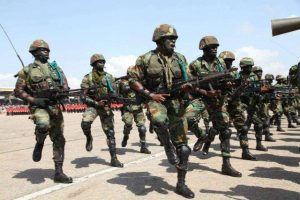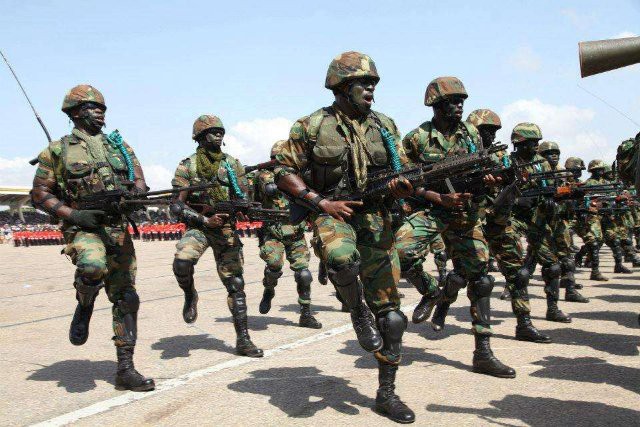 Nigerian Navy Ranks and Salary Structure
Below is the Salary Structure Of the Nigerian Navy..
THE COMMISSIONED OFFICERS
Admiral N1,728,593 monthly
Vice-Admiral N1,496,791 as monthly
Rear Admiral N1,376,053 as monthly
Commodore N744,756 monthly salary
Captain Commander N459,004 monthly
Lieutenant Commander N293,458 as monthly
Sub-Lieutenant N219,470 monthly
Midshipman N188,199 monthly
THE NON COMMISSIONED OFFICERS
Warrant Chief Petty Officer N165,607
Chief Petty Officer N101,564 monthly
Petty Officer N75,231 monthly
Leading Rating N68,674 monthly
Able Rating N60,802 monthly
Ordinary Rating N53,850 monthly
Trainee N10,225 monthly
Now let's talk about the Nigerian Air Force
Nigerian Air Force Salary Structure.
Non-commissioned officers:
Trainee earns N10,207 monthly
Aircraftman woman is paid N53,092 monthly
Lance Corporal is paid N55,002 monthly
Corporal collects N58,094 monthly
Sergeant collects N69,271 monthly
Flight Sergeant earns N87,100 monthly
Warrant Officer is paid N101,954 monthly
Master Warrant Officer collects N165,697
Cadet (Trainee) is paid N44,594 monthly
Air Warrant Officer salary is N171,763 monthly
Commissioned Officers
Pilot Officer salary is N187,199 monthly
Flying Officer salary is N218,470 monthly
Flight Lieutenant earns N232,494 as monthly salary
Squadron Leader is paid N248,034 monthly
Wing Comdr earns N342,526 monthly salary
Group Captain earns N352,621 monthly
Air Commodore collects N677,825 as monthly salary
Air Vice-Marshal is paid N1,376,323 as monthly salary
Air Marshal is paid N1,486,421 as monthly salary
Air Chief Marshal earns N1,724,223 monthly
From all the list of the above mentioned Forces and their Salary Structure,
You will know that The Nigerian Navy is the highest paid Force in Nigeria.