How To Join The Nigerian Military School(NMS). Nigerian Military school known as NMS is like other Secondary school just that it's attached with Military Training which in some cases you may become a soldier directly after passing out of the the School.
Guidelines and Instructions on how to join NMS.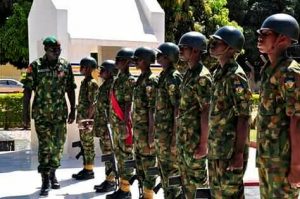 Application for NMS is done online just like other Military registration.
Interested candidates are to purchase the application form online by following this steps.
Visit www.nms1954.sch.ng/candidates/apply.php
If you have already created your sign up profile, then just Log in and complete the registration process.
To be eligible to apply for NMS, the candidates must fufill the following requirements
Requirements To Join The Nigerian Military School(NMS)
1.All candidates should be at least 12 years old at the time of registration into the Nigerian Military School.
2.Candidates must be physically and Medically fit and must be of a good moral character.
3.Application for NMS is restricted to males Only.
4.Candidates are to report to the examination center with the Original copy of their credentials and payment evidence as as generated from the portal.
5.Candidates must report to their exam center of their choices not later than 7:00am on the day of the Examination.
6.No change of change of center will be entertained 10 days to the closing date of the Applications.
Candidates invited to the selection interview will made to undergo some Physical and Medical examination.
Candidates invited to selection Interview will be expected to present their Birth certificates, completed local government of origin certificate.
How do I know if am Selected?
Successful candidates will be notified through Email or Text Messages. So it is very important to provide a valid email address and phone number while Registering.

Please Note that the Nigerian Military School is different from the Nigerian Defence Academy. If you want to join the Nigerian Defence Academy, You must have finished your Secondary School which means you must have your SSCE.
You can read on How to join the Nigerian Defence Academy.