For Our Readers Who Wants To Live, Work and Study in Canada, Follow The Links Below For More Info
Nigerian Army Short Service  Recruitment 2022
The Nigerian Army Short Service Commission which is Also known as SSC is a type of Recruitment offered by the Nigerian Army to Graduates from different Universities and Polytechnics who Possess HND or BSC.
The recruitment normally comes out once in a year. The Nigerian Army sometimes may decide to hold the Recruitment twice in a year or may even skip a year without doing any Recruitment. Joining the Nigerian Army SSC is Also the same thing as Joining the Nigerian Army as a graduate.
Note that there is difference between SSC and DSSC but they are both made for Graduates to join the Nigerian Army.
The Nigerian Army Short Service Commission Training takes a period of 9 months before you can successfully become a Nigerian Army Officer.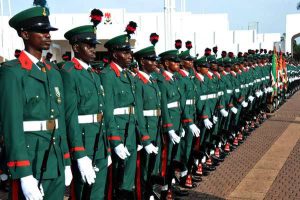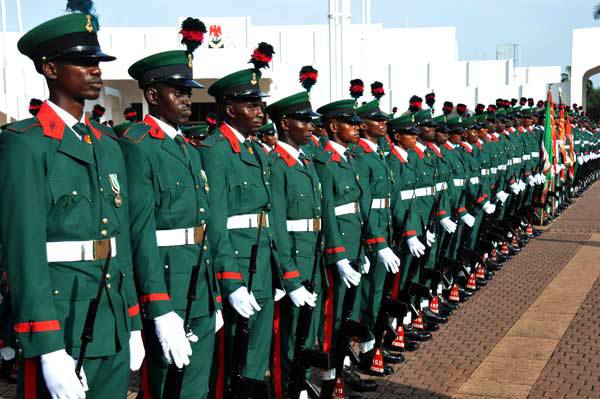 Before you can be Able to join the Commission, there are some requirements which you need to Posses.
Below is the Nigerian Army Short Service Recruitment Requirements 2022.
Nigerian Army Short Service Recruitment Requirements 2022
Be a Nigerian as defined in the constitution of Federal republic of Nigeria.
You must be between the Age of 22 and 28 Years.
Be medically and physically fit.
Measure not less than 1.68m(Male),1.65m(female)
Must not have been convicted by any Court of Law,.
Possesses a minimum of first of not less than second class owner division from a recognized university or HND from a recognized polytechnic and not less than lower credit.
Applicant Less Serving members of the Armed Forces must have completed their NYSC Scheme or provide a letter of exemption.
Possesses valid birth certificate endorsed by A hospital Court or National population commission.
Possesses a certificate of State of Origin.
You must be recommended by at least two recognized referees who must attest to the applicants character and
integrity.
To Apply for Nigerian Army SSC visit https://recruitment.army.mil.ng then Click on SSC
Note that this requirements has been the same for so long but Is always updated once there is an update from the Nigerian Army.
Please Note that all the Nigerian Army recruitment is FREE of charge.