The Nigerian Police Recruitment Application Form 2021/2022 Is what we are discussing today.How to apply for the Recruitment and the Application Process and Requirements.
The Nigerian Police Force always Recruit able men to join the police force every year.The Recruitment is for those who meet up with the Requirements which they need.The Nigerian Police Recruitment Application Form 2021/2022 is done online just like many other Recruitment in Nigeria.
Joining the Nigerian Police Force,there are different different ways to apply for the Nigerian Police.
Is either you apply through the Nigerian Police Academy or Through the Cadet ASP program or the normal police recruit.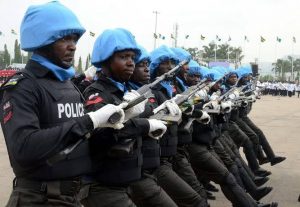 The Nigerian Police Academy is meant for those who wants to become a police officer immediately they pass out from training.Note that they Spend 5 years during their training in the Academy before passing out.
To Join the Nigerian Police Academy (Polac) Click HERE
Then the Next one is the Cadet ASP Program which is designed by graduates from different University or Polytechnic who Possess HND Or BSC Certificate.
To join the Nigerian Police Cadet ASP Program, CLICK HERE
Now the Remaining one is Joining the Police Recruit which am going to explain the procedure.
Firstly you need to visit the Nigerian Police Force Recruitment Application Portal
Fill in all the information required in the online application and submit.
Make sure to print out all the necessary documents after submitting online.
Don't Apply twice because it will lead to automatic disqualification.
Make sure to fill your valid phone number and email address because that's the only you can be reached if there is any update or changes after the Application.
NIGERIAN POLICE RECRUITMENT REQUIREMENTS 2022/2022
1. Nationality: Be a citizen of Nigeria by birth and possess your (NIN) National Identification Number.
2. Age: must be in the age bracket of 18 years and 25 years.
3. Education: Must Possess an O' Level certificate (SSCE) at least five credits passes in Mathematics and English Language in a seat not more than two in GCE/NECO/NABTEB/WAEC
4. Character: You Must be of good character and you must not have been ever convicted of any criminal offence.
5. Height: Your height Must not be less than 1.67 meters in height for men and 1.64 meters for Female.
8. Pregnancy: All the Ladies Applying for the Recruitment Must not be pregnant at the time of the Recruitment.
9. Financial Status: You Must to be free from any kind of pecuniary embarrassment.
10. Guarantors' Form: Must Download and fill every required part of the Guarantors' Form,