Opay is a Mobile Payment platform in Nigeria, which already has over 6 million users Online, it is used in making online payment and other online transaction. Opay still gives an instant loan just like many other online loan apps in Nigeria. There are many differenceis between this particular loan app and other loan apps, because Opay is just like an online banking.
OPay is just like an electronic wallet used in storing funds you can use to make payment. You can buy airtime and mobile data and also pay for some utility bills like electricity bill, TV subscription or order food. It is from your wallet that you pay for goods and services. You can also top up your wallet directly from your bank.
Opay has it's Online Loan app which many people wants to know how legit they are, some people has sent me a private message seeking to know if opay Loan is real or fake. As I said earlier in my previous post about Best online loan app in Nigeria with Instant approval, I don't write review on any loan app I did not use or have tested. Now let's answer some of the questions I get from my readers.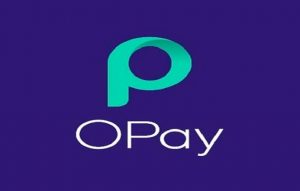 Is Opay Loan Legit or Fake?
Opay Loan is legit and trusted when it comes in giving an instant loan with fast approval. Opay has gotten many positive reviews even in playstore. When I applied for Opay Loan, I was given a loan of twelve thousand Naira instantly after filling my profile and submitting for approval. I was given a period of 30 days to pay back.
Opay makes use of CreditMe, EaseMoni and OKash to make it efficient for you to credit anytime, any where.
Please Note that CreditMe is an OPay wallet that allows customers to pay first and repay later. Up to ₦100,000 credit free to use without any service fee.
What is Opay interest Rate?
Opay interest rate ranges from 0.1% to a maximum of 1%. Their interest rate is calculated on a daily basis. Annual interest rate is from 36.5% to 360%.
How can I contact Opay?
You can visit their official website : https://opayweb.com
WhatsApp: 2349066722924
Email: [email protected] or [email protected]
Office Address: 16B Emina Cresent, Off Toyin Street, Ikeja, Lagos State, Nigeria.
Please also note that for you to use this app, you must be 18 and above.
Generally, Opay Loan is a trusted online loan platform which you can use to get an instant loan whenever you run out of cash.